Most of the top ad agencies and top channels including Sky, Channel 4 and Channel 5 use Digiguide.
The Digiguide Product Family
Digiguide creates TV guides that cut through the clutter and which are customised to your tastes and needs. The Digiguide product family includes versions for PCs, smartphones and the web.
Digiguide.tv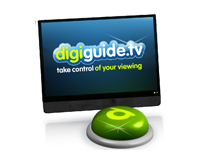 Sign up for free to get extended features and functions here on Digiguide.tv.
All you need to do is complete the sign up details and then start creating your own TV guide.

Digiguide.tv Premium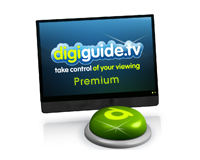 Looking for a personalised TV guide that cuts out all the stuff you don't want to see (and never will)?
Digiguide.tv Premium is a fully customised, dynamic TV Guide for you and you only.
Digiguide for Windows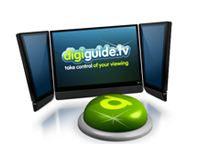 The most comprehensive and powerful TV listings tool available.
Since 1999, Digiguide for Windows has been the TV Guide of choice for the avid TV viewer or media pro who require a technically superior and extensive TV listings research tool.

Are you a publisher?

Looking for a TV listings solution customised by category, channel or platform for your site?
Digiguide can provide EPG providers, websites, and new technology developers with tailored TV listings solutions.