About Us
What is digiguide.tv?

Digiguide creates TV guides which cut through the clutter and which are customised to your tastes and needs.
Designed for both passionate TV fans and media professionals, Digiguide's TV guides are optimised to be used via the technology you use the most: PCs, Smartphones and the Web.
Join us and let us help you get right to the TV listings information and content which suits you and your personality the best.
Company Background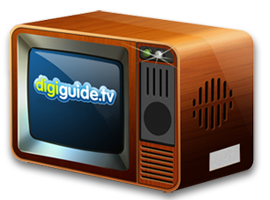 Over a decade ago, when Angus Deayton still had a bona fide TV presenting career, people still used VHS cassettes to record programmes, and the X Factor was just a glint in a music mogul's eye, we started thinking about how people like us plan their TV watching.
The thing that struck us was that although the choices available to TV viewers were growing and growing, it was becoming an increasing struggle to wade through all the TV listings to seek out the details of the stuff we wanted to watch.
Suddenly, there weren't just a handful of film channels to watch; there were over 50. There weren't just a few sports channel to watch; there were over 20. A music channel for every musical genre appeared; "plus 1" channels began to pop up; channels began to offer niche versions of themselves to the individual segments of their audiences; and then HD options then began to supplant the regular channels in terms to visual quality.
On top of this, the general slip and slide of the TV market meant that the different broadcasting platforms offered very different packaged propositions.
As options proliferated, the TV viewer was stuck fast in its glare. The regular TV guide had become like an encyclopaedia.
The Digiguide Product Family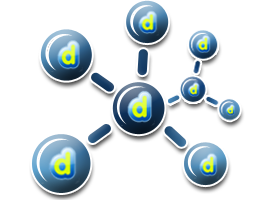 We realised that what we wanted was a TV guide which we could personalise. This would match the power and breadth of the modern TV offering, but help us to cut out all of the unnecessary information which we were being bombarded with, and get straight to the TV programmes we wanted to watch.
It would also help us to keep on top of the TV we wanted to watch by sending us reminders at the right times and by the right medium.
Hence, Digiguide for Windows was born.
It soon built up a devoted following and its power and technical excellence saw it adopted by media professionals, publishers and TV schedulers, who were looking for a reliable and comprehensive professional TV listings tool.
Demand has grown and now we are extending the Digiguide product family to include an iPhone option (with a slightly different functionality set and user in mind) and a web subscription model.
We're constantly listening to feedback from Digiguide users to inform our new product development and improvements we can make to existing products.
We do all of this because it's our job, yes, but also because we are passionate about TV and producing quality, customised TV Guide to improve the TV viewing experience.